Healthy Pets at Kennebec Veterinary in Oakland, Maine
Kennebec Veterinary Services, Inc. in Oakland, Maine, has been your trusted animal clinic for over 85 years.
We want to make sure you have healthy pets.

Keeping Them Healthy
Preventative health care is the most important part of your pet's continued well-being. We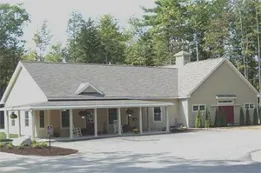 routinely send out reminders to our clients to ensure that this important aspect is not overlooked. Although an individual pet's needs may vary, here are some guidelines:
Vaccinations for puppies and kittens should begin before 8 weeks of age. Boosters are given at specified intervals until at least 14 weeks of age. Yearly boostering of most vaccines is recommended, to ensure full protection. State law requires rabies vaccination of both dogs and cats.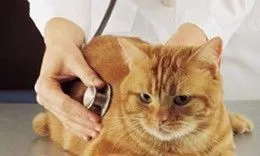 Spaying or neutering of dogs and cats is recommended at approximately 6 months of age. Spaying before the first heat cycle has been proven to significantly reduce the risk of cancers later in life as well as preventing unwanted puppies and kittens.
Dental health care is important. Cleaning and
polishing should be performed as your pet's needs dictate. We perform routine teeth cleaning and polishing, as well as extractions and other important dental procedures.
Heartworm prevention through blood testing and use of a recommended preventative is strongly encouraged for all of our canine patients.
Nutritional counseling is an important part of your pet's overall health. We can make sound recommendations on feeding your pet to optimize their health and longevity.